About Us
Fire Services Queensland Pty Ltd
Proudly independent. Industry experts.
Fire Services Queensland
---
Who We Are
Proudly independent. Industry experts.
Fire safety compliance is taken very seriously in this country – and for good reason. In Queensland, we're painfully aware of how devastating the effects of fire can be. Each of us has a duty of care to protect our employees, customers and building occupants. This obligation is strictly policed and heavy fines apply for non-compliance.
FSQ is an independent partnership based on a commitment to fire-safety compliance and first-rate service in Australia. Doing everything in our power to minimise risk in your business is at the core of our business. Fire Services Queensland Pty Ltd is part of the FSQ Group delivering fire service infrastructure, planning and maintenance services Australia wide.
At Fire Services Queensland, we have earned a reputation as a provider of leading fire protection services for national clients and tier-one operators in mining, health, transport and services delivery. Our aim is to be the preferred and trusted fire safety protection company in Queensland.
The team at FSQ combine trade and technical expertise with passion and drive to deliver the best possible customer service and fire safety protection products to our valued clientele. Our clients can count on always having a single and reliable point of contact for all physical works, technical advice and general enquiries.
---
No idea what your safety obligations are?
Our experts can assess your systems and bring you up to the legal standard.
OUR PERSONAL APPROACH
We are one of the largest independently owned operators in Queensland. Over time, we have established our reputation as the preferred fire safety systems expert.
Along with trade and technical expertise, our fully qualified team offers a commitment to customer service. We are small enough to take good care of each of our clients – providing a single and responsive point of contact – and large enough to get any job done and offer competitive pricing.
As a leading fire safety protection company, FSQ aim to provide fire system maintenance across Australia along with other fire services, including fire detection and fire system testing. We also hold a wide range of top quality fire safety protection products to assist in fire detection and suppression.
5 values underpin our business
1 Total compliance at all times with AS1851-2005 & AS1670
2 Complete transparency with clients
3 Responsibility
4 Accountability
5 Delivering what we promise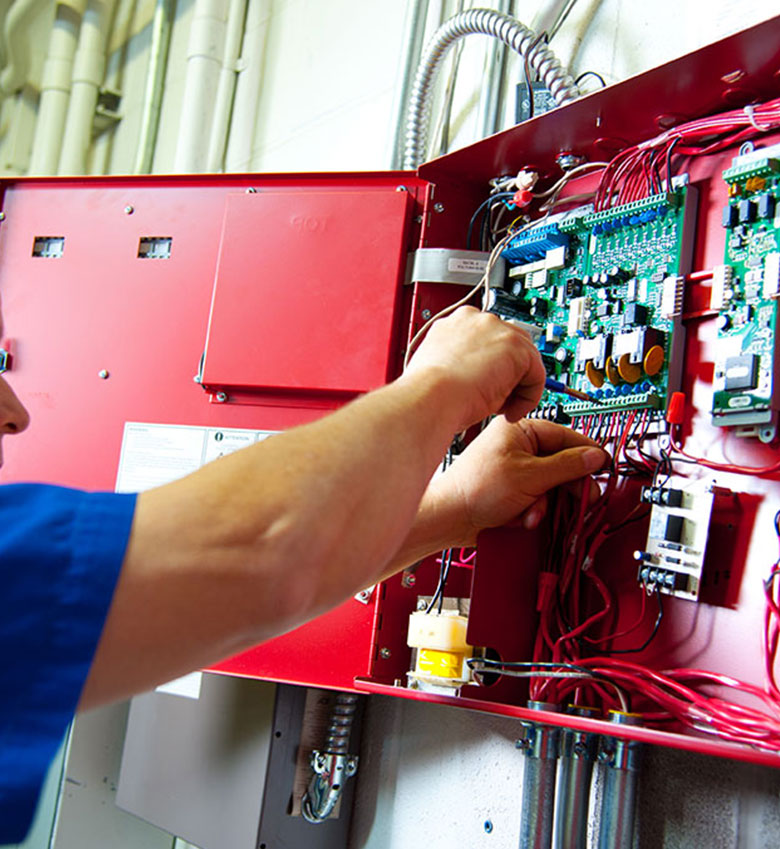 ---
Fire Services Queensland 24hr services
1300 306 498
Clients We Work With