Emergency Lighting
Fire Services Queensland
Fire Services Queensland 24hr services
---
Lighting the way to safety
Fire Services Queensland maintains emergency lighting to comply with relevant building codes. Our trade-qualified electricians take care of everything in commercial and residential premises of all sizes, from units to major infrastructure to retail hubs.
During a fire power outage, often the power often goes out and the building is plunged into darkness. This is a big safety concern for authorities because, when the lights go down, the risk of injury goes up. Hence why emergency lighting is not just a 'nice to have', it's a must-have. Required by law.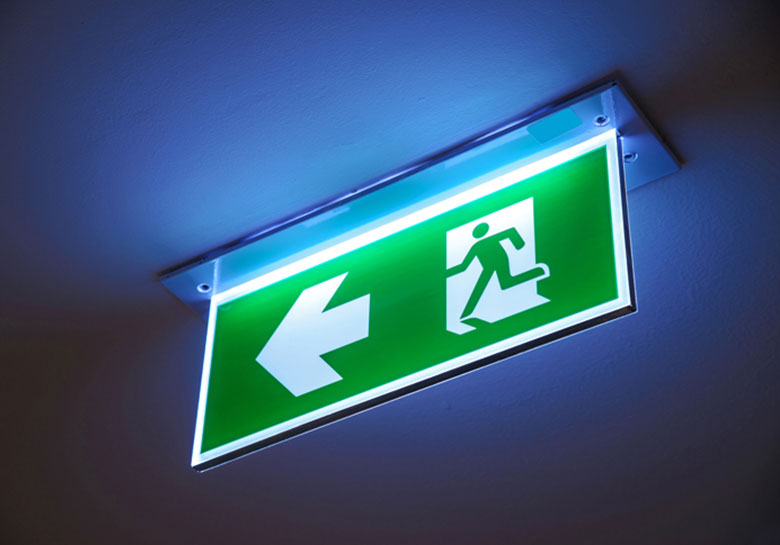 Why FSQ?
We're fire safety experts
We handle your compliance
We're competitively priced
We're the one-stop shop for all things fire safety
We adapt to your individual needs
We maintain your system after installation
All our staff are local and friendly
As required by law, FSQ technicians make sure that your emergency lighting:
provides a level of illumination for safe evacuation in a fire emergency
provides identification of exits and paths of travel to an exit
safeguards occupants by making them aware of the fire emergency.
HEAVY FINES APPLY FOR NON-COMPLIANCE (QFES)
Our inspections save lives
The experts at Fire Asset Maintenance Australia ensure your emergency lighting meets Australian Standards 2293.2, which requires systems to be certified periodically via a 90-minute battery power down (discharge) test. In an emergency situation, everything depends on your equipment functioning as it should.
Clients We Work With